Cheap Surabaya Packages: Exploring East Java on a Budget
Surabaya, the capital city of East Java, is a vibrant and culturally rich destination that offers an array of exciting attractions and activities for travelers. If you're looking for an affordable way to experience this dynamic city and its surrounding areas, then "cheap Surabaya packages" are your ticket to an unforgettable Surabaya vacation. In this article, we will explore the various options available for budget-conscious travelers and highlight what these packages typically include, all while keeping your travel dreams within reach.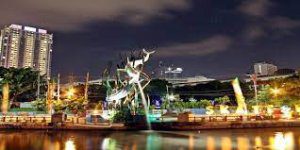 Cheap Surabaya Packages Options
When planning your Surabaya vacation, you'll find a multitude of options for Surabaya tours. These packages are designed to cater to various interests and preferences, making it easier for you to find one that suits your travel style. Whether you want to explore the city's rich history, indulge in shopping at places like Tunjungan Plaza and Pakuwon Mall, or venture out to the breathtaking natural wonders of East Java, there is a package for you.
Surabaya Sightseeing: A Surabaya tour package is a fantastic way to get acquainted with the city. It typically includes visits to iconic landmarks like Tugu Pahlawan, a monument dedicated to Indonesia's heroes, and Tunjungan Plaza for a shopping spree. With these packages, you can explore the heart of Surabaya's culture and history.
Surabaya Malang Tour: If you're interested in exploring more of East Java, the Surabaya Malang package is an excellent choice. Malang is known for its cool climate, beautiful gardens, and charming architecture. With this package, you can experience the best of both cities, enjoying the vibrant atmosphere of Surabaya and the scenic beauty of Malang.
Mount Bromo Tour : For those seeking natural beauty and adventure, a Mount Bromo tour package is a must. Mount Bromo, Indonesia's most famous volcano, offers stunning sunrise views and a unique landscape. These packages often include guided tours, transportation, and accommodation, allowing you to enjoy this natural wonder without breaking the bank.
Bromo Ijen Tour: Combining two of East Java's most famous attractions, the Bromo Ijen tour package offers an incredible adventure. You can witness the mesmerizing blue flames at Mount Ijen and the sunrise at Mount Bromo, all in one affordable package.
Surabaya Packages Include
When booking Surabaya packages, it's essential to know what's included. Most packages typically encompass the following:
Accommodation: These packages often provide comfortable lodging, ensuring you have a cozy place to rest after a day of exploring.
Transportation: Whether by air, land, or sea, your package may include transportation, making your journey hassle-free.
Guided Tours: Many packages offer guided tours to the city's top attractions, ensuring you don't miss out on the must-see spots.
Meals: Some packages include meals, giving you a taste of East Java's culinary delights without extra expenses.
Entrance Fees: Most packages cover the entrance fees to popular sites, so you won't have to worry about additional costs.
Surabaya Package Price
The price of cheap Surabaya packages can vary depending on the duration of your stay, the inclusions, and the time of year you plan your trip. It's essential to compare different package options and choose the one that best fits your budget and travel goals. Booking in advance can often save you money, and keep an eye out for seasonal promotions.
In conclusion, cheap Surabaya packages offer an excellent opportunity to explore the diverse and enchanting East Java region without breaking the bank. Whether you're interested in city life, nature, or a mix of both, there is a package designed just for you. Don't miss the chance to experience Surabaya and its surrounding areas; it's a destination that offers remarkable experiences at affordable prices. So, pack your bags, plan your Surabaya vacation, and get ready to create lasting memories in this beautiful part of Indonesia.